Owned and operated by a State Licensed & Certified Florida Mold Assessor
24/7 On-Call Service
CLICK TO CALL
Mold Specialist for Mold Inspection, Testing, & Assessment, and Indoor Air Quality & VOC Testing In Tampa, Fort Myers, Sarasota, Naples, Longboat Key, Siesta Key, and the Entire State of Florida
EXPERIENCE MATTERS
By utilizing the most up-to-date and state-of-the-art equipment, our licensed & certified assessor stops at nothing to provide you with the best mold inspection, indoor allergen testing, and water damage investigation services.
SERIOUS HEALTH RISKS
We provide a fast response mold testing, assessment, and consulting that gets the job done right the first time around. Don't risk your health, contact a live person to schedule your consultation.
WE FIND MOLD THAT'S HIDING
Unlike Home Inspectors, BPS Mold Assessors provide professional inspections that aim to pinpoint mold & contaminants in the indoor air environment and create detailed protocols on how to eliminate them with the right mold remediation solutions.
REPUTATION & QUALIFICATIONS
Our AC contractor license allows us to thoroughly investigate any possible moisture problems related to the HVAC system. A lot of mold issues start from improper settings on the AC unit.
Why people hire a Certified Mold Specialist BEFORE they purchase a home
What you don't see can cost you tens of thousands of dollars
Consider this: almost every home placed for sale has undergone many cosmetic upgrades including new paint and new carpeting/floor covering. While these improvements add to the aesthetic appeal of a home, they can also be used to hide mold.
It's not at all unusual to discover a home that appears completely sound has serious mold issues. This is especially true in bank-owned properties. A repossessed property held by a bank may be rife with issues that the previous homeowner failed to disclose.
Mold grows best when moisture and humidity are present. Those dark, hidden places inside walls, around plumbing fixtures, and virtually anywhere water are present are perfect breeding grounds for mold. A leaky roof or improperly installed gutter can result in water damage inside a home.
While the leak may have been eventually repaired, too often the mold that grew as a result of the water damage is still there, covered over by fresh paint or new floor covering. Mold is often discovered lurking behind baseboards, beneath carpeting, and under the new paint.
Book Now
Why a basic home mold inspection isn't enough
While home inspectors are trained to identify a myriad of problems, they are not certified in mold inspection. A home inspector can identify issues they can see. However, far too many times mold is hidden from sight. A home could easily pass a base home inspection, although mold is growing within its walls, beneath its carpeting or accumulating around plumbing. By the time it becomes visible (if ever), you and your family will have already moved in. Too many families don't know their home has mold problems until they start experiencing physical symptoms, such as respiratory conditions, sinus problems, memory loss and/or eye and skin irritations.
At this point, your only recourse is to evacuate your home and spend potentially tens of thousands of dollars in professional cleaning and repairs, not to mention the pain, discomfort and expense of medical treatment.
A certified and licensed mold inspector could save you tens of thousands of dollars and protect the health of your family!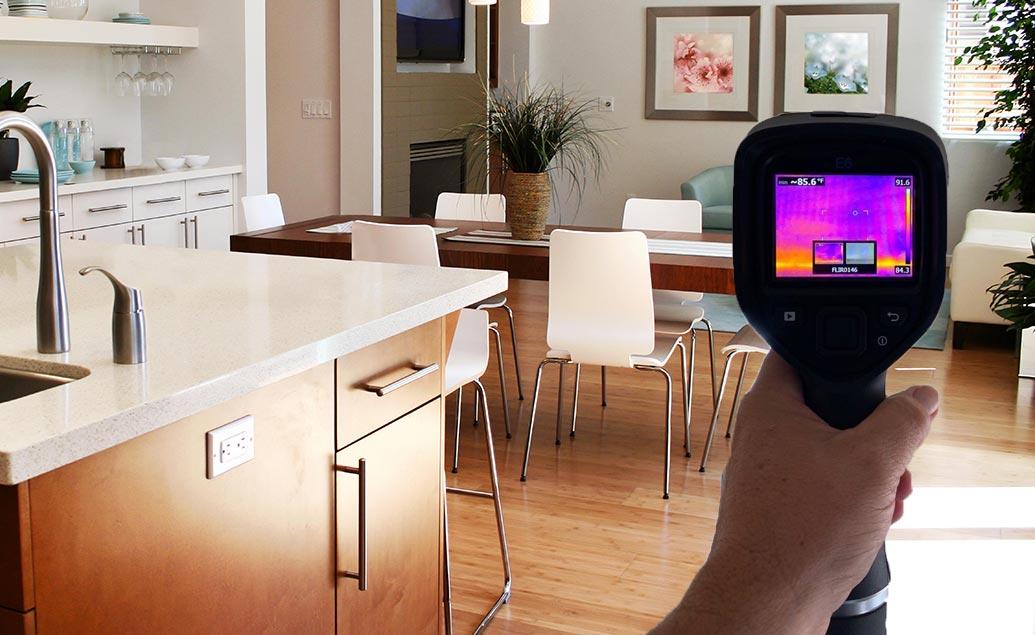 Why Florida trusts Building Performance Solutions for Mold Inspection and Testing
We ONLY inspect, test, and consult, so there's NO conflict of interest
Building Performance Solutions strictly adheres to Florida Statutes /2010/468.8419. Simply put, this means that we engage in the inspection, testing and consultation surrounding mold testing, recommending necessary repairs and assisting in planning these repairs only. This eliminates any conflict of interest and ensures that our clients receive the benefits of an unbiased, impartial and completely professional service provided by a company with no direct financial interest in any mold remediation to properties that we have inspected.
Mold Specialist Certifications and Affiliations
Mold Inspection & Mold Testing from a Certified Mold Assessor
Using the best tools such as the luminometer ATP meter and Dilose air quality meter, we help you measure the contamination in your indoor air environment and provide you with a detailed plan to clean your indoor breathing air and fix your home or building so you, your loved ones, and your employees can breathe easier and enjoy an indoor environment that is free of mold exposure and poor air quality.
Unmatched Results
BPS provides quality and efficient mold testing and water damage assessments with the goal of improving air quality and restoring indoor air environments for:
Schools / Universities
Hospitals / Clinics
Medical Offices
Assisted Living Facilities
Surgical Facilities
Real Estate Companies
VOC Testing for Florida
Commercial Properties
Our skilled assessors and testing experts offer residential & commercial business owners quality and professional VOC vapor testing that analyze and identify toxins in your indoor air environment anywhere in the state of Florida. Volatile organic compounds, also known as VOCs are solid and liquidated compounds that are emitted at room and elevated temperatures.
It's our goal to help you identify these volatile compounds and provide you with detailed plans of combat to clean your indoor air environment so you, your occupants, and employees are safe. There is no other VOC restoration company that's more dedicated to combating VOCs and keeping you safe and protected than Building Performance Solutions.
LEARN MORE
EXPERIENCE MATTERS
BPS combines more than two decades of hands-on experience with the industry's most advanced technologies. This enables our licensed and certified assessor to provide an unparalleled level of accuracy in professional mold inspection, indoor allergen testing, and water damage investigation. Our comprehensive services ensure that you'll have the information necessary to make informed and educated decisions.
YOUR HEALTH MATTERS
When it comes to protecting the health of you and your family, time is of the essence. The professionals at Building Performance Solutions provide quick, efficient service when responding to requests for mold testing, assessments, and consultations. We work diligently to provide the most expedient and accurate results possible.
WHAT'S HIDDEN MATTERS
A home inspector simply cannot provide the comprehensive inspection necessary to locate and ultimately eliminate all mold and contaminants in your home. BPS mold assessors have created proven protocols that not only pinpoint mold and contaminants but enable us to create a detailed plan for remediation that addresses issues a basic home inspection can't uncover.
REPUTATION AND QUALIFICATION MATTERS
Many serious mold issues begin with improper settings on air conditioning units. Our experienced team has the training necessary to thoroughly investigate moisture problems related to HVAC systems. Commitment to excellence and professional dedication has made BPS an industry leader throughout the state of Florida.
We Are Certified, Licensed & Insured Mold Specialists
With over 20 years of experience, we are proud to provide Florida businesses and residents with certified, licensed, and insured services from skilled inspectors that outweigh our competitors. As a member of NADCA, our assessor holds ASCS, VSMR, CVI, and VMT certifications as well as a certification in mold assessment and mold remediation which aids in identifying additional moisture and mold issues where other inspectors may not have the experience. We also belong to IICRC and IAQ, ensuring that you get the most qualified mold assessor services that are HVAC licensed in the state of Florida.
Florida State HVAC License CAC 1817725
Florida State Licensed Mold Assessor MRSA 3194
National Organization of Remediators & Mold Inspectors (NORMI):
Certified Mold Assessor CMA
Certified IAQ Specialist CIS
Certified Mold Inspector CMI
Certified Mold Remediator CMR
Certified Protocol Writer CPW
Institute of Inspection, Cleaning & Restoration Certification (IICRC):
Building Performance Solutions is Available 24/7
We provide mold inspections, mold assessment, indoor allergen testing, and air quality consulting services throughout Sarasota, Lakewood Ranch, Siesta Key, Longboat Key, Venice, Tampa, Brandon, Riverview, Fort Myers, Naples, and the entire state of Florida.
CALL 844-568-0277
Schedule a Mold Inspection with Building Performance Solutions today!
Committed to Keeping Our Customers Satisfied
See what they have to say
Anthony and Craig were wonderful. Came on time and very efficient. They could not be more friendly and answered all our questions, In fact, Anthony alerted us to a leak from our boiler and was able to call a plumber before it got serious. Highly recommend this company.

Very professional and pleasant people to work with. Reasonable price for the amount and quality of work that was done. Everyone was so nice and made my concerns their priority. I would highly recommend them and would hire them again in the future. Thanks for a great job!!
Contact Us
SEND MESSAGE
CALL: 844-568-0277
Certified mold assessors are on call 7 days a week. Call today to book your appointment.
WE RESPECT YOUR PRIVACY
We promise never to share, trade, sell, deliver, reveal, publicize, or market your email address in any way, shape, or form.
Building Performance Solutions
5077 Fruitville Rd.
Ste #109 – PMB #209
Sarasota, FL 34232
Hours
Monday – Friday: 8:00am – 6:00pm
Saturday – Sunday: 8:00am – 6:00pm
No Conflict of Interest
We evaluate A/C, Buildings & HVAC contaminants, determine air quality management, perform water damage inspection, as well as mold and bacteria.